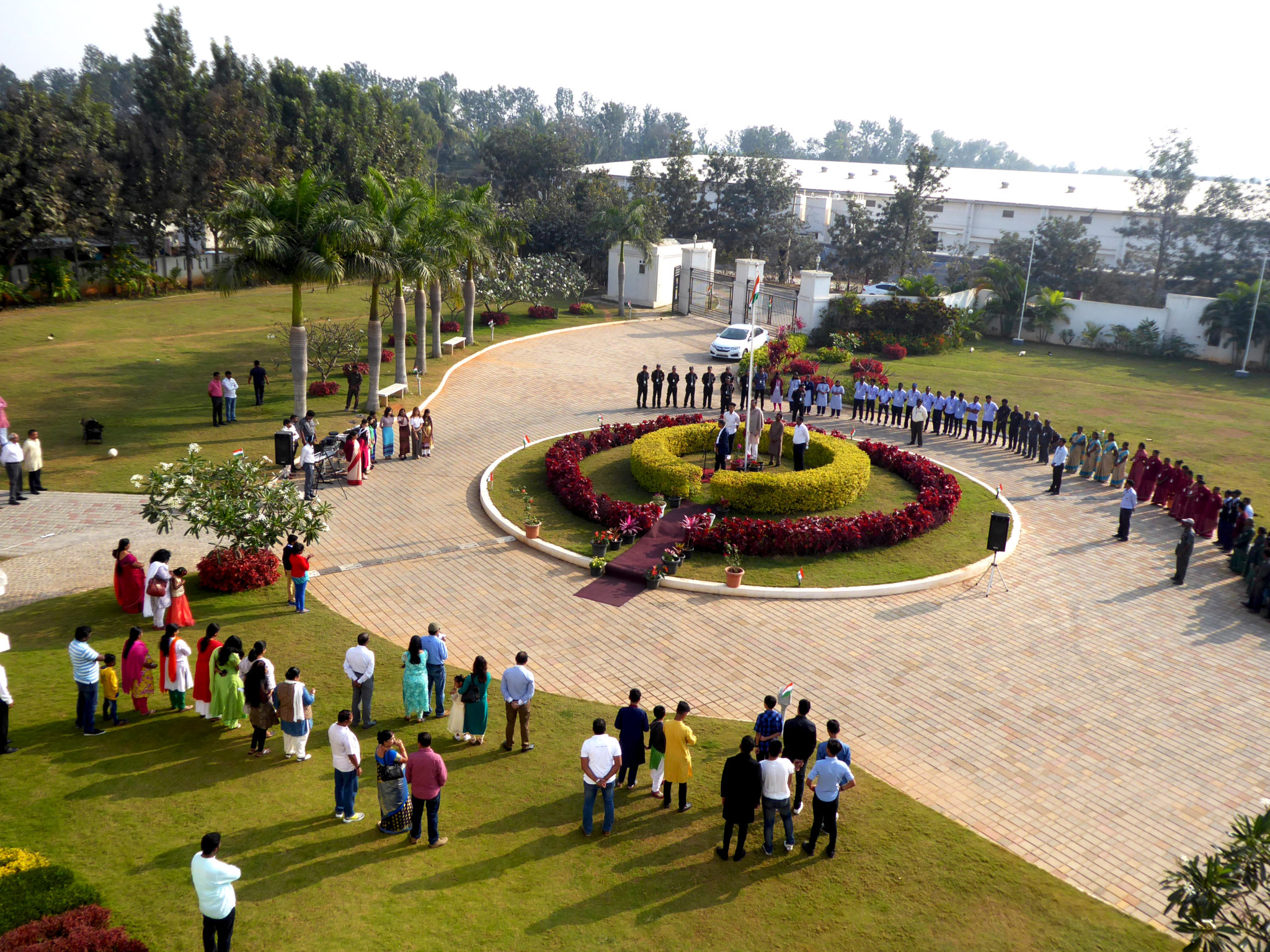 The 69th Republic Day Celebrations at Candor began with the National Song. This was followed by the hoisting of the National Flag and the National Anthem. Prompon, a Candorian read about the significance of the Republic Day. Next, our Principal, Mr Ghosh addressed the gathering and introduced the Chief Guest, Mr Shanker Dutt Bhatt, an eminent mathematician and educationist. He is the guiding force behind several educational ventures in China and he works from Suzhou International Academy, BFSU, Wujiang, Suzhou, Jiangsu Province.
He is a firm believer of continuous development of self and others. He is a passionate educator and has a keen interest in developing leaders. With his wisdom, experience and innovative ways he achieved outstanding results in his teaching and managing educational projects in his over 20 years of engagement with school education as a teacher and leader.
His accolades include reaching the finals of British English Olympics with a team of 12 Chinese students in 2016. He was awarded the Certificate of honour by Beijing Luhe International Academy for 'Best Wisdom in Teaching' in 2012. He was the key speaker in two UNESCO conferences held in Beijing on 'Moral Education in High School' and 'Internationalization of Education' in 2013. He has been elected as the General Secretary in the Tansa House, a residential system in IIT Bombay for Research Scholars and Fellows. Mr Shanker discussed in detail about the qualities required to become a good leader.