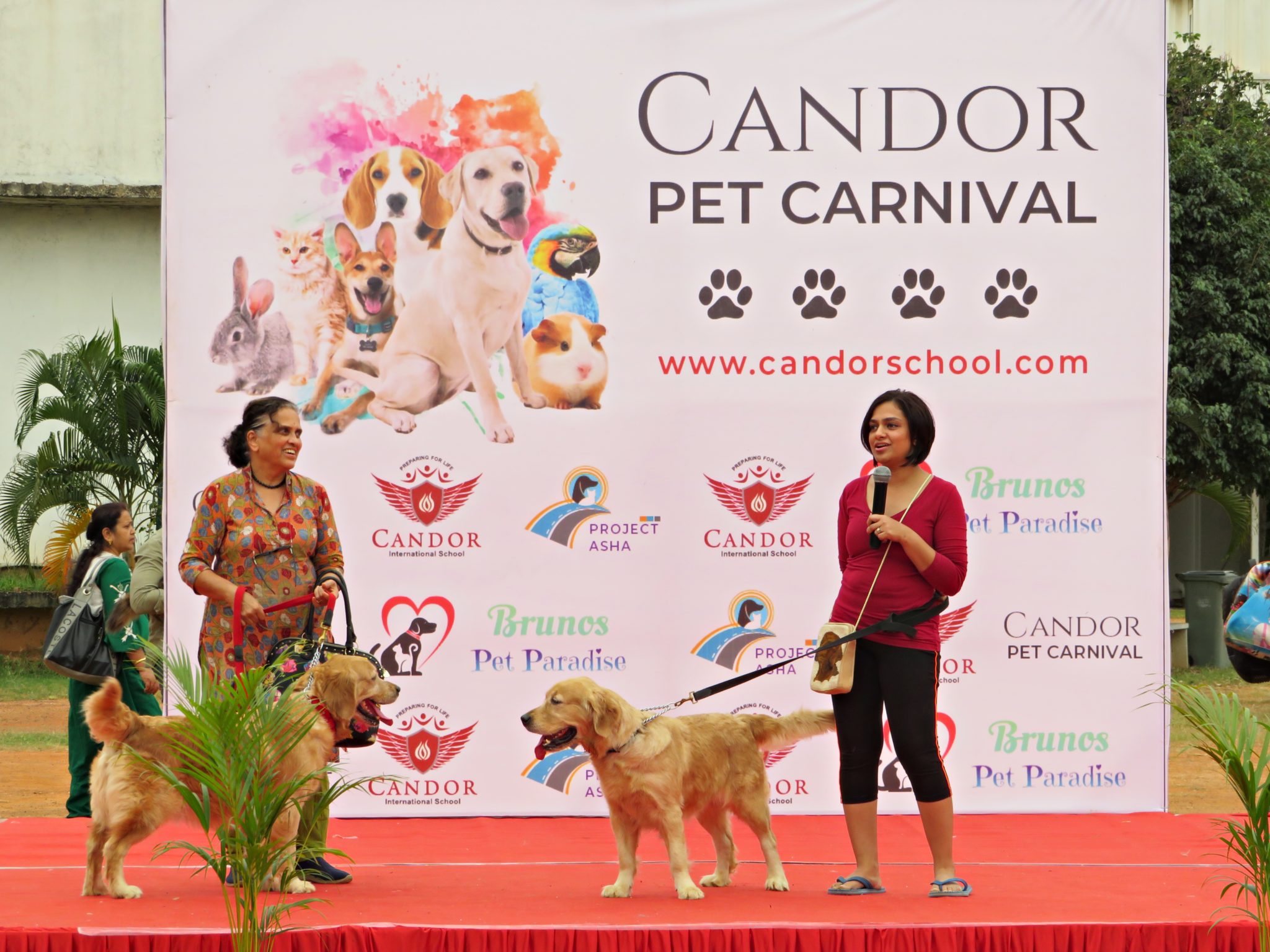 The Pet Carnival held at Candor International School campus on Saturday, 30 November, 2019 was a day well spent for those who care about animals. Candor collaborated with the advocates of Mini Forest Community of JP Nagar, Bangalore to launch "Project Asha" – a project promoting road safety for animals and senior citizens. Candor's Principal, Ms. Anvita Gupta, and animal welfare advocates Ms Harini Raghavan and Ms Gayathri Balaji formally launched the project.
Candor's Pet Carnival was conceptualized to celebrate animals and give them a fun day out. The goal was also to sensitize people to dogs and other animals who need us to be kind to them when they are on the road. Candor arranged for vets, trainers, food stalls, and recreational spaces for pets who attended the event. We thank everyone who participated.
We also thank Bangalore Mirror for reporting the event in their newspaper!