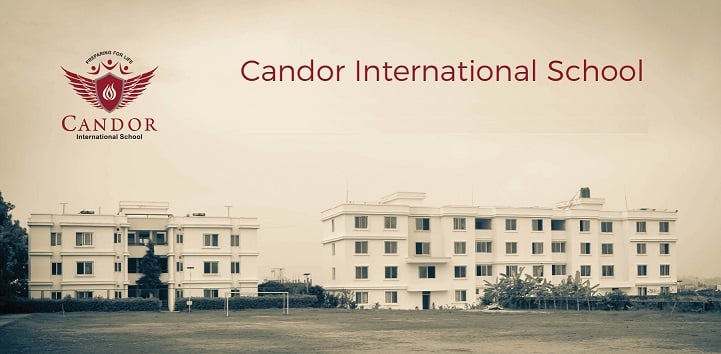 If you are looking for the right boarding school in Bangalore for your child, here are 5 reasons why you should choose Candor:
Develops Independent, Self-driven and Confident Students
Focus on Fitness and Lifestyle
All-round Development
Safety and Surveillance
Career Counseling and Placements
Develops Independent, Self-driven and Confident Students
Children who study as a Boarder in Candor grow up to become self-reliant individuals.
They inculcate independence and learn to take ownership of their life as they learn to do their work themselves without anyone's help.
Students learn to solve their day to day problems and look after their personal needs, including planning their requirement for essential items and making sure that their school uniforms are washed and ironed. This enables them to become self-supporting, disciplined and self-reliant individuals.
Confidence is an essential quality to have if one wants to achieve success in life. Children become confident when they discover and create innovative things, make new friends, gain new knowledge, and get opportunities to explore more. They become competent at collaboration, decision-making and problem-solving.
Fitness and Lifestyle
Lifestyle that is inculcated as a child is more likely to stay with the child into adulthood. At Candor physical fitness is high priority. Participating in various sports activities and the team spirit inculcates comradeship and ability to collaborate with team mates.
Our students are encouraged to take up at least 60 minutes of moderate to vigorous physical activity on most days to maintain good health and fitness, and to sustain healthy weight.
A balanced diet is prepared in Candor's kitchen. Six acres of the school's organic farm and dairy farm produces the essential nutrient for the food served to students. The year-round menu holds healthy, nutritious and delicious global cuisine along with the must add-ons of salads and fruits.
All-round Development
Recreational activities are planned throughout the year for the boarding students. Sports, music, indoor games, crafts, and many more cater to the needs of keeping students engaged and active especially in the weekends and holidays. The Boarding students at Candor are like a well-knit family and share a good rapport with dorm-parent and friends. There are a number of teaching staff and their families that live on the campus which gives the boarders a sense of togetherness and homely feeling.
As students are away from their parents, Candor ensures their emotional and physical well-being. Academic assistance and additional classes are held after school every day to aid students to excel in their academics. We encourage meditation and yoga to inculcate mindfulness. Nala, our golden retriever pet, is very popular among the students and they enjoy their time with him. Candor actively participates in community days organized in Bangalore, for e.g., in the last academic year we had our Thai students participate in the Thai Community Day celebrations under the leadership of the Thai Council, which was organized at Christ University, Koramangala. Students are therefore socially well-connected
Safety  and Surveillance
Away from home, parents are anxious about the safety of their children. Candor regards safety as the highest priority. The school has deployed security guards round the clock. The Entry-Exit gates are always on alert. Entry of any visitors to Candor's hostel is strictly not allowed except maybe in the common area with the permission of the Principal and Warden. Any visitor is accompanied by one of the school representatives at all times.
Candor overall has 230 CCTV cameras and we plan to install more. RFID cards have also been introduced to track all movements in and out of campus. As part of tackling COVID-19, Candor has put various measures to micromanage the safety and health aspects of students.
An in-house nurse is stationed at the school's 24 X 7 infirmary. The wellness centre is fully equipped to take care of student's general health and hygiene. Top hospitals in the region are associated with Candor for any additional medicare that may be required.
Occasionally outings are planned for students with due permission from the Principal & Dean of Candor. Students are escorted by the dorm-parents on these trips to ensure safety and adult supervision.
Career Counselling and Placements
Candor students make successful transition from their school life to pursue their academic interests in their first-choice graduation destinations. Students are steered with the understanding of career development process, and encouraged to follow career options that reflect their unique interests, skills, and aspirations. This is done with the assistance of the College Counselor.
We encourage students to also explore experiential learning, which includes internships, student-led events such as CANMUN (Candor's Model United Nations), and other volunteering opportunities including CAS (Creativity, Activity and Service) activities.
Candor students have received scholarships from universities around the world and the students have applied to over 350 different universities and all of them passing out have been placed in universities in several countries and in India.
Students get first-hand information about a number of universities who visit Candor as well as during university fairs. On an average the school hosts 100+ universities who visit the campus every academic year.
Thus, Candor International School strives to nurture young adults who are self-directed individuals and responsible citizens. Our boarders truly depict the school's mission and vision in action by becoming lifelong learners who value each individual's uniqueness through intercultural understanding. Candor aims to infuse the qualities of openness, impartiality, frankness, honesty, integrity and purity into our students and the experience of boarders on campus surely stands at the heart of it