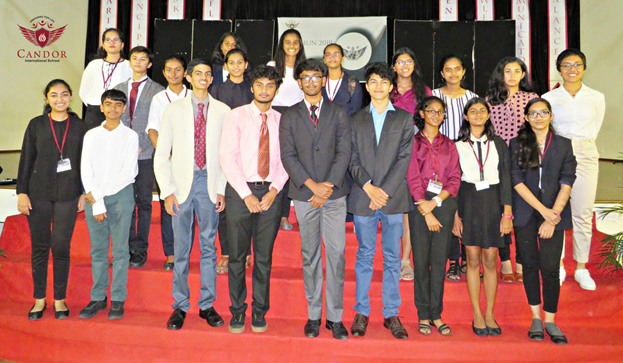 Cambridge IGCSE is one of the most popular and recognized international qualifications for 14 to 16-year olds across the globe. With Cambridge qualification, the world is within your reach. IGCSE allows students to choose from a wide range of subjects offered within the curriculum. At Candor, the programme is designed to enhance the student's learning and cultural awareness. IGCSE assessments test the student's 'understanding' and 'capability to analyze'. They are not meant to assess the student's ability to memorize.
Cambridge IGCSE develops learner knowledge, understanding, and skills in:
Subject content
Applying knowledge and understanding to new as well as familiar situations
Intellectual enquiry
Flexibility and responsiveness to change
Working and communicating in English
Influencing outcomes
Cultural awareness
Subjects are offered at different levels that enable the students to choose what fits them the most, placing them on a path to achieve high scores. IGCSE is taught by highly qualified, certified teachers for all subjects. IGCSE education system magnifies the student's creativity and critical thinking. The students have a greater chance of qualifying International English Proficiency examinations with high scores.
Examinations guidance and administration are organized under the authority of the British Council. IGCSE chooses suitable venues for the smooth conduct of the examinations.
Grading System:
Answer papers are graded rather than scored (where A* is the highest, U is the lowest). The grade limits are set following the complexity of the exam. The evaluation papers are all collected and sent to the examination board, later evaluated by highly specialized, qualified examiners who are also teachers hired by the board.
If any student is not convinced about the grades they have obtained, students can opt for remarking, rechecking, and requesting to view a copy of their answers. The students have the chance of attempting an examination again in any session.
At Candor we offer IGCSE, AS and A level programmes that have a strong academic team of teachers who work together to impart comprehensive education – one that allows a fine balance between mental and physical faculties while encouraging students to be thinkers who forge the path for positive change ahead.
Why join the IGCSE programme at Candor International? What do we do here?
Candor aims at nurturing holistic development of all students and therefore, mainstream subjects are offered along with specialist subjects such as Music, Visual Arts, Dance, Drama and Robotics. Students also learn much from attending Club sessions. These 'Beyond Academics' clubs are categorized under strands such as Creativity, Action or Service. Some of the clubs that students can join include Innovation, Master Chef, Editorial, Biodiversity, Stand-up comedy, Digital Citizenship, Animal Rights, and Model United Nations.
Through the year, we host events such as Science Mela, Math Fair, visiting Guest Speakers, theme-based assemblies, musicals, flash mobs, debates, further public speaking exposure through JAM sessions in class and CANMUN – the annual Candor Model United Nations Conference.
We offer a range of sports subjects such as basketball, badminton, cricket, swimming, and football. Our IGCSE students also represent our school and often win at inter-school sports events. Furthermore, as an inclusive school for professionally assessed students i.e. pupils particularly with learning gaps or learning challenges, we have Additional Learning Support or ALS department.
In addition to this, Candor Life Skill sessions are conducted regularly by the student counselor to support mental, social and emotional well-being of all our students. They can approach the counselor whenever in need during school hours.
Our students have established a culture of scoring excellent in both the A Levels and the International Baccalaureate (IBDP). Candor graduates go on to attend some of the most prestigious universities around the world.
While it is immensely satisfying for us to see our students placed at the world's top universities – what is even more important, is that these students are able to pursue their preferred course- wherever in the world that may be.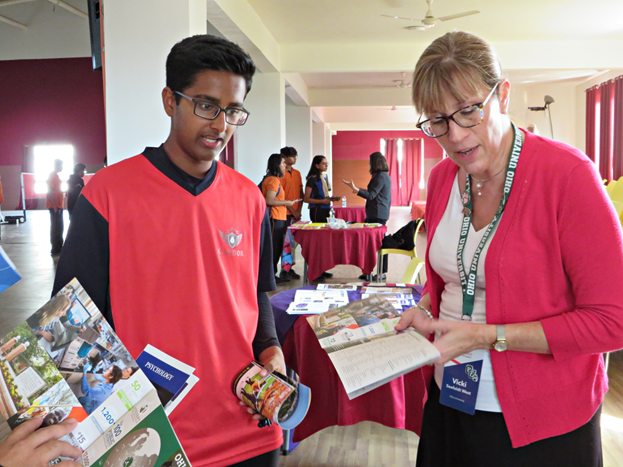 All in all, the Cambridge IGCSE curriculum is not only international in outlook but also at the same time provides ability to retain local relevance as it is coupled with various opportunities that makes it an authentic experience for Candor's students. IGCSE students cherish their learning journey through the rigorous curriculum that has breadth and cross curricular perspectives. Candor takes pride in inculcating enquiry and imparting problem-solving, creative and critical skills that are essential to 21st century learners.