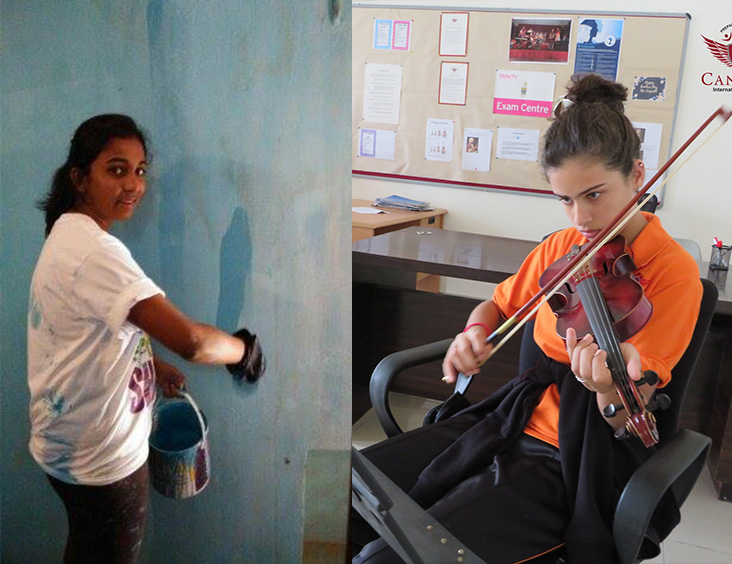 The International Baccalaureate (IB) Organization offers a curriculum that is globally renowned as an international qualification. At Candor International School, we offer the Primary Years Programme (PYP) and the Diploma Programme (DP)- which is Grades 11-12. The IB states that its programmes are different from other curricula because they encourage students across all grades to think critically and challenge assumptions. The IB encourages its students to consider both local and global contexts. While an IB education has multitude of benefits for its learners, the following five are some of the key advantages of being part of the IB curriculum:
1.Rigorous academic standards: The IB is known for its rigorous academic standards and challenging programmes. It offers a curriculum that is based on conceptual understanding and emphasises on interconnections between academic disciplines. The IB regularly undertakes curriculum review which ensures that the curriculum across all subjects is up-to-date and relevant for the learners of the 21st century. In an IB classroom, learning is made contextual, with connections established from local to global.
At Candor's PYP section the aim is to explore the six prescribed transdisciplinary themes of global significance: who we are; where we are in place and time; how we express ourselves; how the world works; how we organize ourselves; sharing the planet. [Read more: Primary Years Programme (PYP) – International Baccalaureate® (ibo.org)]
In the DP, there are six subject groups through which students develop tremendous depth and breadth of knowledge. There are three elements of the DP core which are the Extended Essay, Theory of Knowledge and CAS-Creativity, Activity, Service. At the end of the two-year Diploma Programme students are assessed on rigorous examinations, graded against the set criteria for each component. [Read more about DP: DP curriculum – International Baccalaureate® (ibo.org)]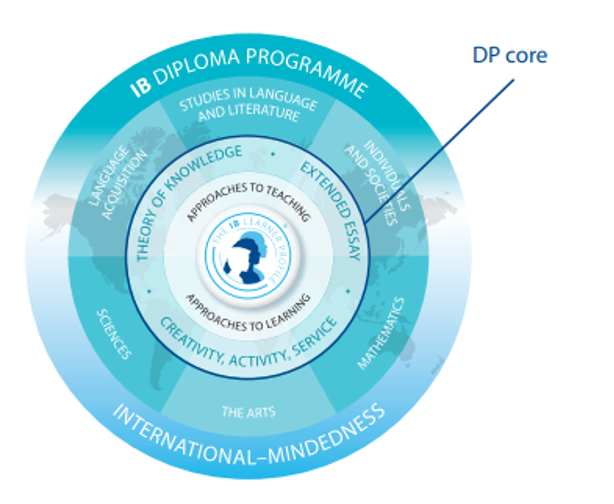 However, throughout the IB journey, students take part in a variety of formative and summative assessments that support their learning process and act as an opportunity for teachers to provide feedback, monitor students' progress. Hence in the IB, assessments are varied and not just based on examinations.
2. Development of skills: Along with the development of subject specific knowledge, IB students develop a varied range of skills that equip them to navigate the world beyond the four walls of a classroom. The five categories of skills that are inculcated in students are as follows-
• thinking skills-such as critical thinking, creative thinking and ethical thinking
• research skills
• communication skills-both written and oral communication, effective listening, and formulating arguments
• social skills-fostering positive relationships, conflict resolution
• self-management skills-organizational skills, such as managing time and tasks, and affective skills, such as managing state of mind and motivation.
Thus, IB students take charge of their own learning and strive to become lifelong learners. Educators actively strive to develop these skills in the students so that they become independent thinkers and can contribute to the betterment of the community that they are a part of.
3. Holistic education: IB students care about much more than just academic grades. The IB places incredible focus on the all-round development of students' personality. They grow up as individuals with a broad range of dispositions, skills and attitude that allow them to nurture a curious mind throughout their lives. The IB programmes require students to complete a culminating project such as the PYP exhibition; the MYP personal project or community project; the DP extended essay. Such projects offer a formal platform for students to celebrate their learnings and display their knowledge, conceptual understanding through creative and skilful means. The IB programmes also revolve around the central idea of the development of learner profile attributes that align with the aim of the holistic development of a student.
4.Global citizenship: IB education enables students to become active global citizens through the curriculum that is designed to foster international-mindedness. Students are required to take up the study of a second language which makes them culturally more aware and aims to promote intercultural respect. IB students are able to engage with people from diverse backgrounds, take part in discussions around issues of local and global significance, and actively work towards the sustainable protection of the planet. Through service-oriented actions, IB students learn to support their communities in solving real world issues. IB students take the lead in solving complex problems that afflict the constantly changing, progressively interconnected world.
5.University placements: IB students are not only enrolled in the most prestigious and high-ranking universities in the world but also accepted into institutions that support their unique aspirations. Universities and colleges across the world highly recognise IB DP graduates as they are academically strong, possess diverse skills and are active members of civic programs in society. The IB has conducted several research studies to conclude that compared to their peers, IB students tend to go to university at higher rates, attend more selective universities and perform highly at their undergraduate courses. We are proud to say that students of Candor have been placed into UCLA, Pennsylvania State University, University of Berkley, University of British Columbia, University of Munich, to name a few, over the course of the time.
For parents deciding on an appropriate curriculum for their children, they should undoubtedly rely on the balanced nature of an IB education. As such it enables young learners to grow up to be critical and confident thinkers who are fearless to pursue their dreams. An IB education nurtures a community of learners who embrace challenges and meaningfully contribute to make the world a better place in more ways than one.
References:
International Baccalaureate®. 2021. Diploma Programme (DP). [online] International Baccalaureate®. Available at: [Accessed 26 July 2021].
International Baccalaureate®. 2021. Comparisons with the IB Diploma. [online] Available at: [Accessed 26 July 2021].
International Baccalaureate Organization, 2019. What is an IB education?. [online] Available at: [Accessed 26 July 2021].
– Priyodarshini Das
Head of the Department, Humanities
IB DP Extended Essay Coordinator