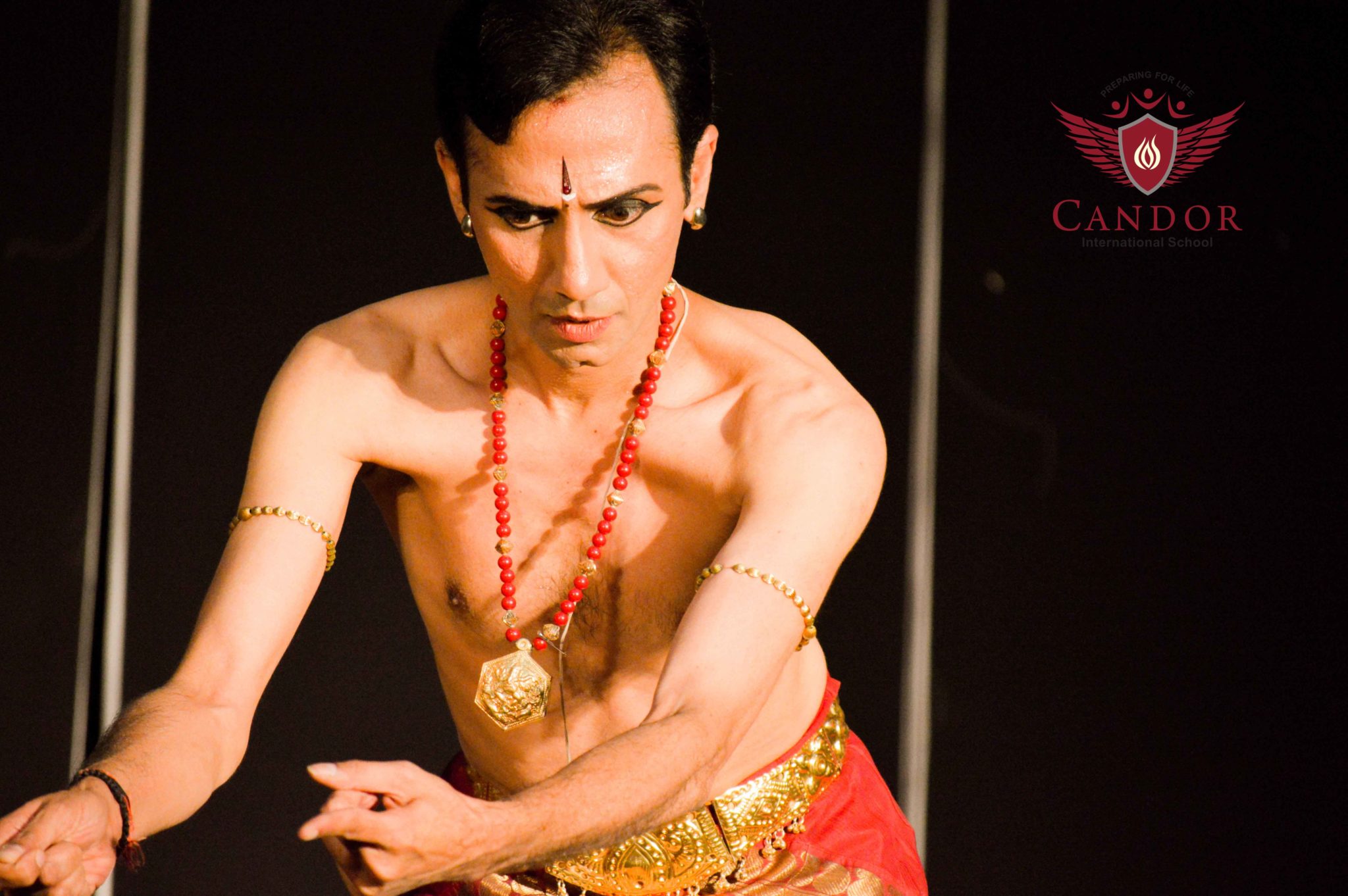 We had our inaugural Society for the Promotion of Indian Classical Music and Culture Amongst Youth (SPICMACAY) event today featuring the acclaimed Bharatnatyam dancer Mr. Vidwan P Praveen Kumar. We opened with a devotional song beautifully rendered by Kriti Raghavan and segued into an event that was a beautiful, elegant, graceful tribute to Indian culture and dance.
The audience was very appreciative of the beauty of Indian classical dance, Mr Vidwan's story-telling skills, elegantly-performed pieces about Krishna and Lord Vishnu, and the talented team that produced the music.
Candor students also had the opportunity to perform live on stage. Mr. Vidwan choreographed a short piece on set in real-rime, and it was inspiring to see the concept and thought process behind dance choreography. The Candorians were very enthusiastic about the opportunity to learn and perform some Bharatnatyam moves. They truly embodied the spirit of explorers and risk-takers.
Mr. Vidwan is an accomplished Nattuvanar and choreographer. He has received numerous awards including the Ustad Bismillah Khan Yuva Puraskar, Mohan Khokar, and Guru Kelucharan Mohapatra Pratibha Samman awards. Accompanying Mr. Vidwan was the talented musical team:
Ms. Vidushi Vasudha Balakrishna – A professional Carnatic classical vocalist. She has performed across the world and taught the Welsh Choir in Wales.
Ms. Vidushi S.R. Hemalatha – 14 years of Bharatanatyam experience under her belt, and holds a Bachelor's degree in Kathak Choreography.
Mr. Vidwan Lingaraju – Renowned percussionist, especially on the Mridangam. He has played for various dancers across the world. Dance gurus in the US line up every year to take part in his productions.
Mr. Vidwan Shashank Jodidar – This flutist has performed in various prestigious programs, and is also pursing his law degree.
SPICMACAY promotes cultural pride, understanding of Indian history, and encourages children to get involved in learning and engaging with classical music and dance, and we were honoured to have them perform at Candor International School today. It is in line with our vision to promote the arts, music and culture in students and encourage learning beyond textbooks.
We would like to thank SPICMACAY for all their support and hope that this will be the beginning of a long relationship between them and Candor.
Special thanks to Ms. Ayushee Agarwal, Mr. Ram Athreya, Mr. Abhishek Kumar and Mr. Ramakrishnan.
For photos of the event, please visit Candor on Facebook