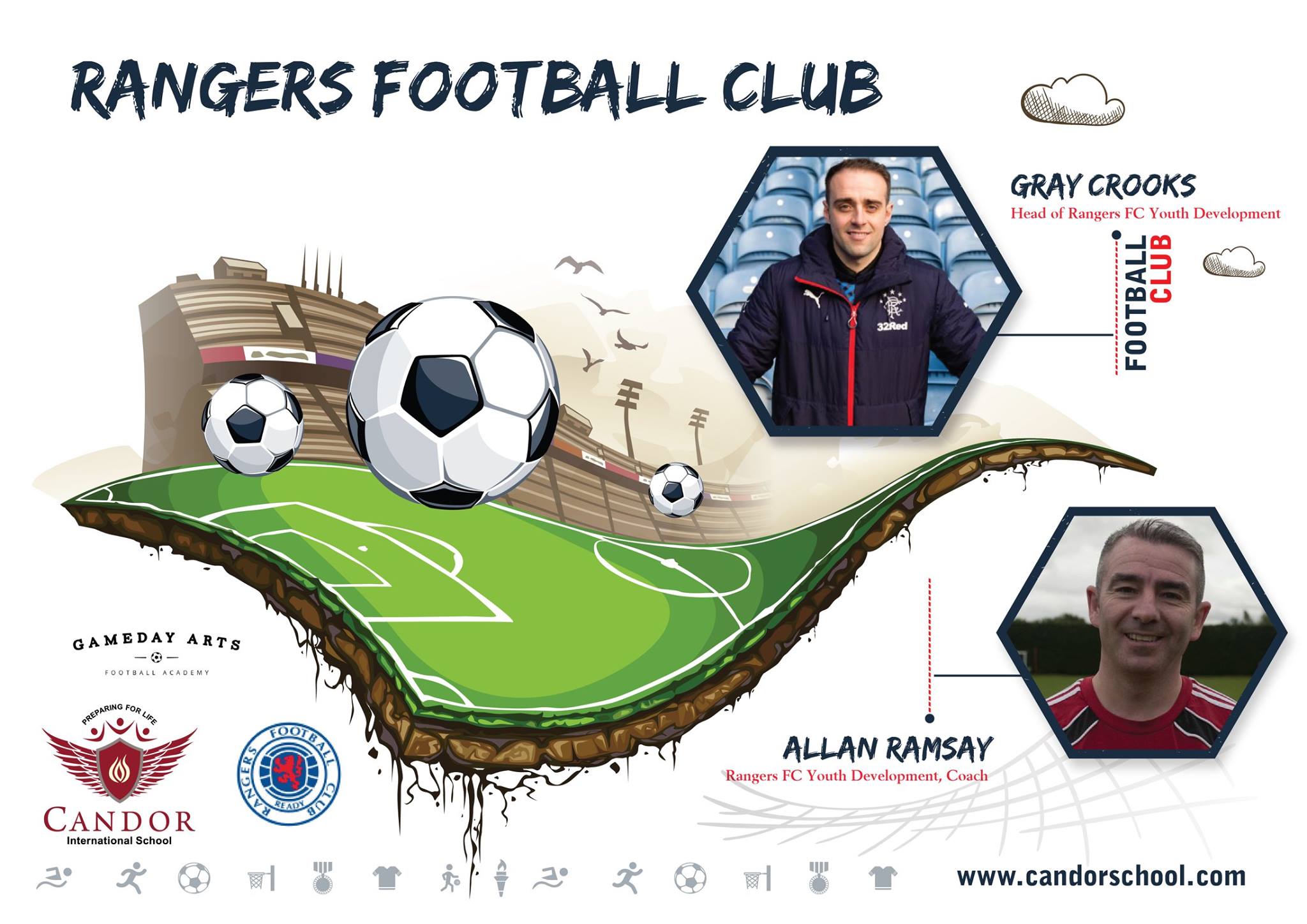 All of us at Candor are excited much. No, it's not the school's birthday, and no it's not an award this time.
We are over the moon and that is because the Head of Youth Development, Mr Gary Crooks and Development Coach Mr Allan Ramsay from the Rangers Football Club will be visiting us tomorrow. All this, plus, they will do a short and exciting training session with the school team along with Gameday Arts.
Watch this space for photographs and more information about our esteemed guests.