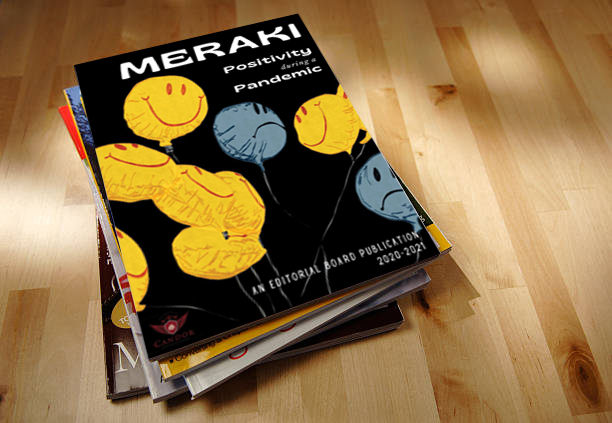 Date: 21 April 2021
Dear Parent,
Greetings from Candor!
It is my great pleasure to let you know that the editorial board of MERAKI has produced the Editorial Board Publication (MERAKI 2021) titled 'Positivity during a Pandemic'.
In this virtual year, it was difficult to meet deadlines and remain engaged with our goal; however, our team exceeded all expectations by rising up to the challenge with great ideas, and even better execution. We are extremely proud of the effort and creativity poured into this edition.
Amidst tumultuous times, where the situation is anything but normal, we hope this edition gives you happiness, and some inspiration to keep smiling!
Warm Regards,
Anoushka Ghosh
MERAKI Editor-in-chief
on behalf of the Editorial board.