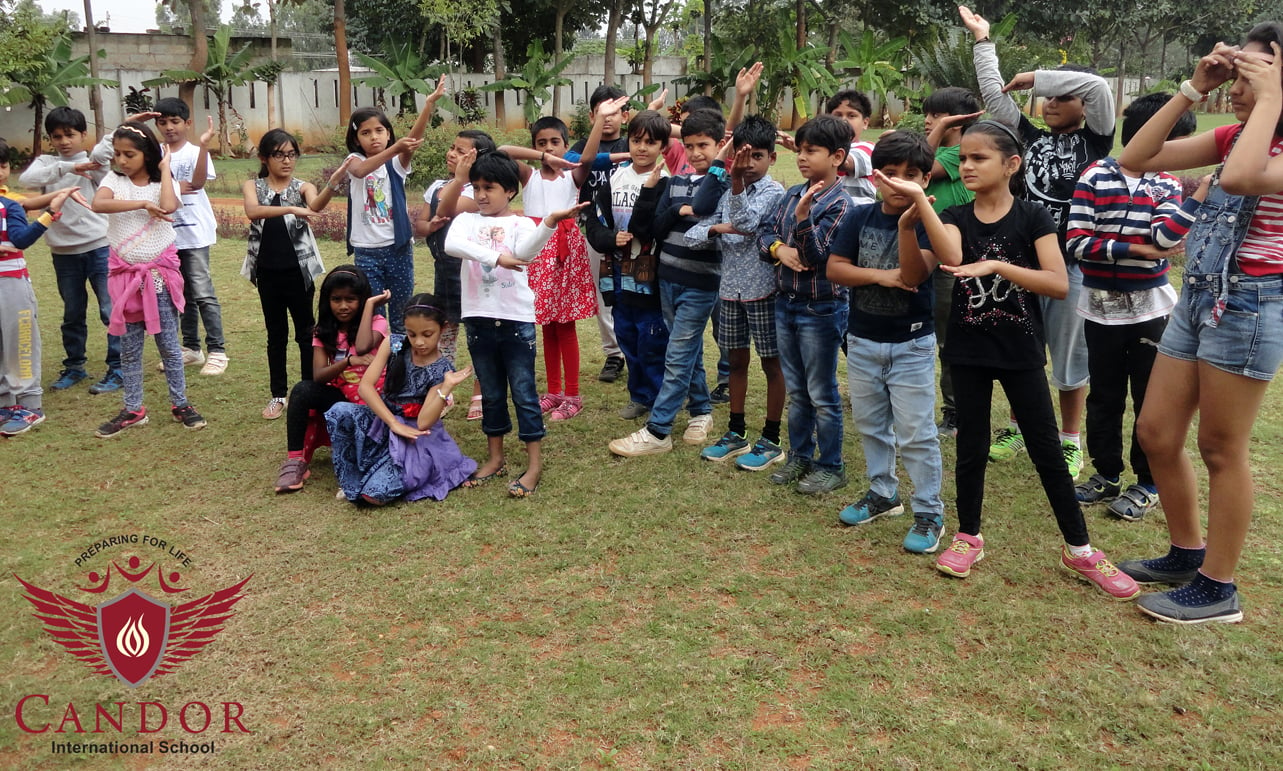 The students of grade 3 grew more knowledgeable after they stepped into the' Land of Geometry' to learn a new concept 'Lines and Angles'.
The little ones were so smart in creating human lines and angles, showed their understanding in forming the learnt concept. They exhibited excellent coordination and were quick in doing the same.
They are aware that whatever is learnt is applied in real life. They stepped out of the classroom and went discovering around the school campus, observed and concluded. They saw angles in nature too. They wore the inquirers hat and were reflecting on all that they had learnt in the class. The fond memories of this experience will remain throughout their life.