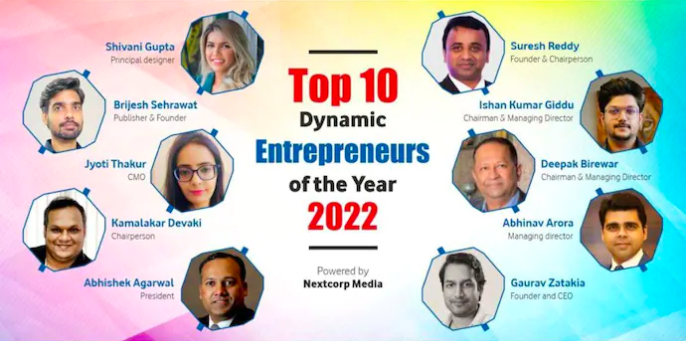 India Today announced the Top 10 Dynamic Entrepreneurs of 2022.
Read More : https://www.indiatoday.in/impact-feature/story/top-10-dynamic-entrepreneurs-of-2022-2306731-2022-12-08
Suresh Reddy
Dr. Suresh Reddy – Founder & Chairperson (Candor Group of Schools), possesses an extraordinary vision and unceasing optimism that helped him to turn adversity into opportunity when he was in the USA a decade ago. Dr. Suresh's vision is to provide 'International Education' that is affordable, accessible, holistic and teaches children real-world skills. His inspiration has been the children themselves. He believes that, for children to succeed, they have to learn more moral & ethical integrity coupled with leadership skills. They should help their parents to understand that the world is changing and children have to open up to new and innovative ideas.
Dr. Suresh believes that the path to success is easy, only if one has the principles like aspiration, desire, dedication, determination, concentration, and the will to learn. And Candor takes the lead by teaching students beyond the textbooks and beyond classrooms. They have been recognised by Forbes in 'Great Indian Schools' in 2018-19 and featured in 2022 and is a recipient of many educational awards.