Candorian continue to perform well in IB exams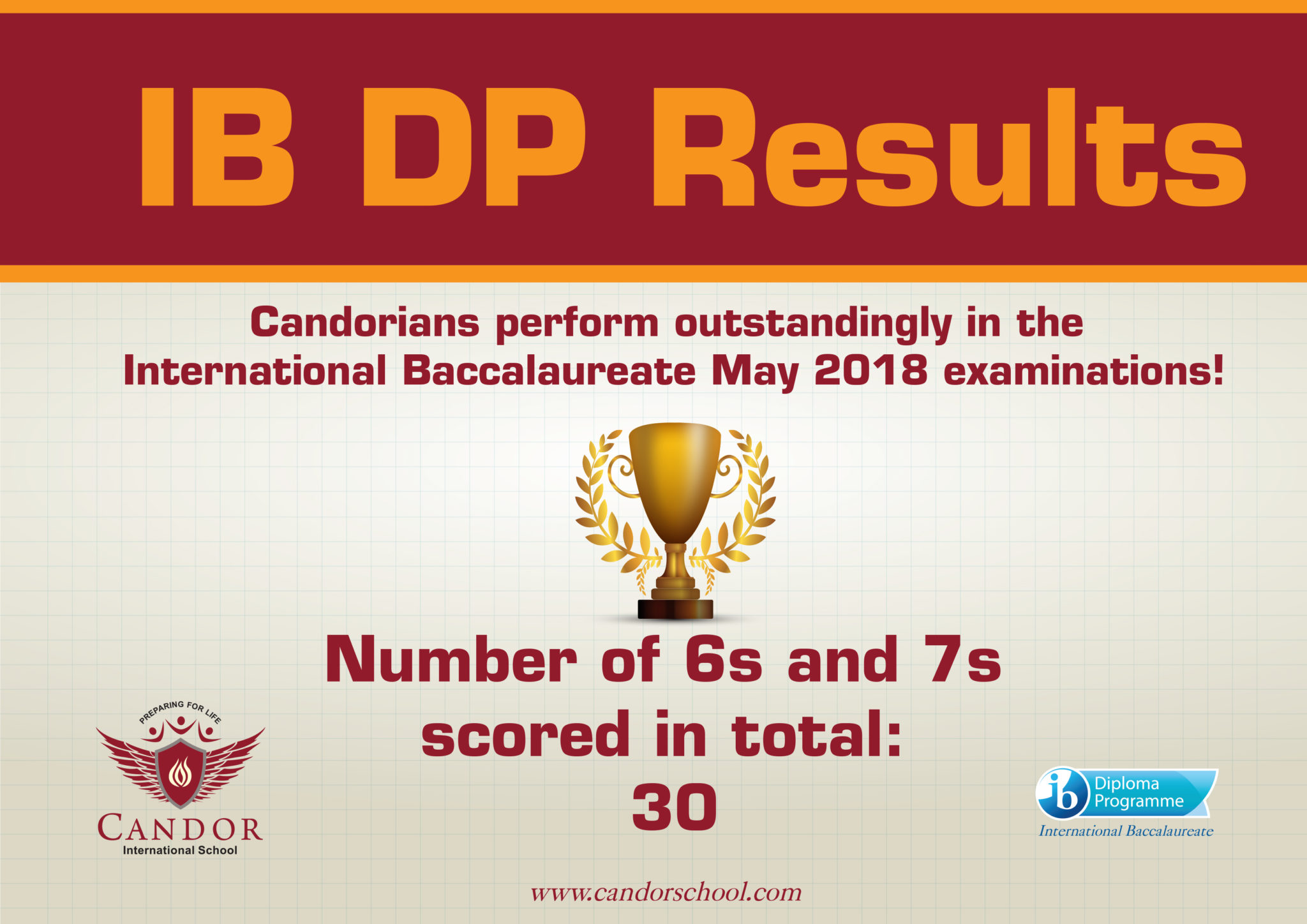 Candorians have performed very well in the International Baccalaureate DP May 2018 examinations!
The Candor Batch of 2018 has scored an aggregate of thirty (30) 6 points and 7 points across various subjects, where 7 is the highest score possible in a subject, in the IB Exams for 2018.
The majority of Candorians have scored 2 or more points in the Theory of Knowledge and Extended Essay components, where 3 is the highest a student can score. This speaks volumes about their command over concepts, analytical skill and research skill.
Great results, Candorians! We are proud of your achievements in the IB Exams 2018 and wish you all the very best as you leave the nest and enter the next stage of your life!
Kudos to the Candor International School staff who supported the students at every step of their journey.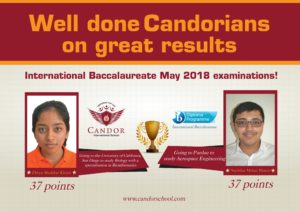 Special congratulations are in order for Divya Shekar Kirani and Nachiket Mohan Watane, who have both scored 37 points!
Divya Shekhar Kirani has received offers from the University of California at San Diego, the University of Washington at Seattle, the University of Texas at Austin, and UNC Chapel Hill, among others. Divya will be attending UC San Diego, and pursuing a degree in Biology with a specialisation in Bioinformatics.
Nachiket Mohan Watane will be attending his first choice – Purdue University – to study Aerospace Engineering.
We wish you all the very best in your future careers, Divya and Nachiket! You can do whatever you put your mind to!