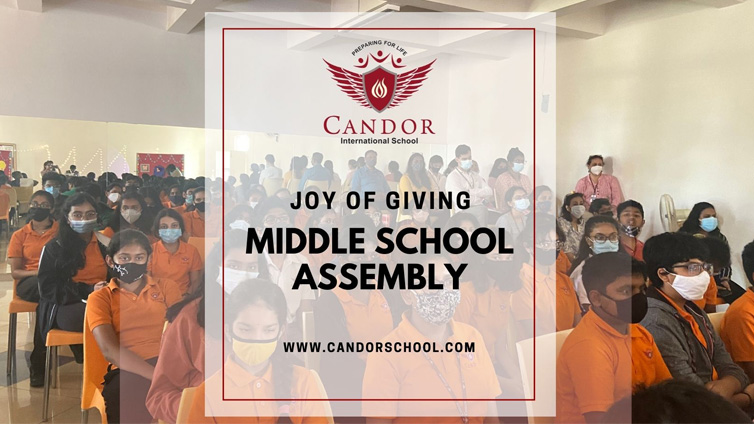 At Candor International School, assemblies are a lot more than just an opportunity for students and teachers to get together and share food for thought. These are very carefully thought-out opportunities for students to lead a small-scale event from scratch. 
"When it comes to giving, it isn't only material goods. You can give someone a compliment, a piece of advice, respect and even the smallest thing, a smile!" 'The Joy of Giving' was the theme chosen by learners of Grade 6B for their annual assembly.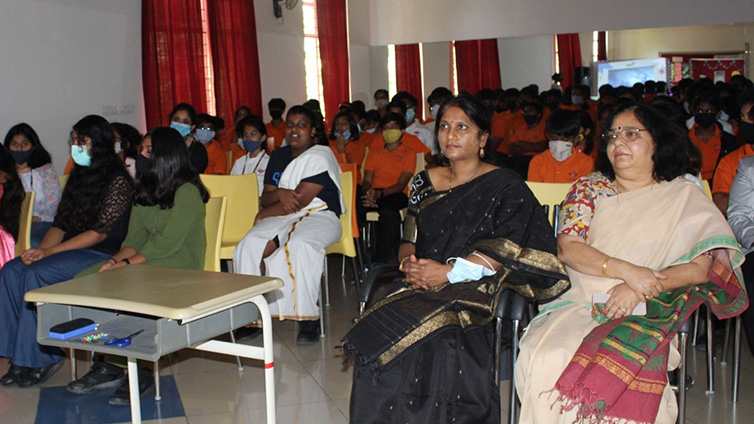 This bunch of enthusiastic 11-year-olds took the onus on the logistics, aesthetics as well as technicalities involved in putting together a 45-minute meaningful and engaging programme. Right from ideating for the theme and designing the invite, to choreographing the flow of events as well as setting up the acoustics and visuals, the students did it all.
The assembly had something for everyone- advice on how to cope with the rising temperature, a couple of jokes to tickle one's funny bones, and interviews with school leadership about their thoughts on the theme. Not only this, they also prepared a 5-act play depicting the joy of giving someone an opportunity, and a short presentation featuring atomic actions that lighten up someone's day. Our audience found themselves in a tight spot as they answered tricky 'Would You Rather' questions such as, "Would you rather give a hug to your ancestors or your grandchildren?" The star of the show was a soulful speech which emphasised the importance of small gestures, by a student who intends to donate his hair to cancer patients. As a whole-class activity, these students recorded poems in an audiobook to be shared with students in blind schools. Hand-made souvenirs and little origami pieces with a happy message waited at the exit for all attendees!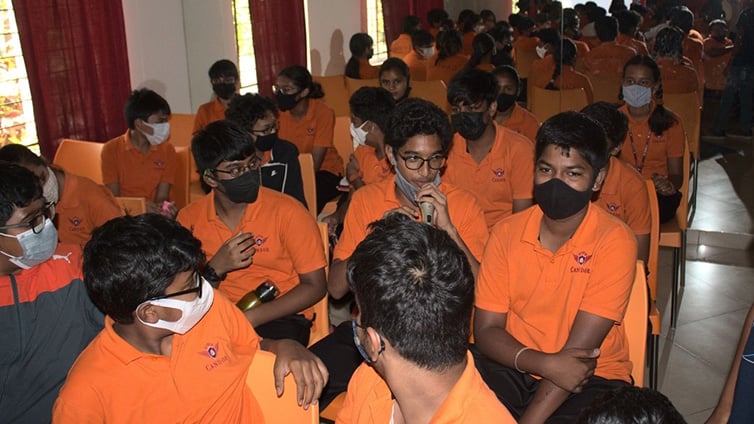 It was heartening to realise that the upcoming generation feels a sense of responsibility for the community and displays a sense of urgency to contribute to its development. As a closing remark, the Director of Curriculum, Ms. Madhavi Reddy and the Principal, Ms. Kavita Sinha addressed the assembly and stressed the importance of giving respect to individuals and the concept of discipline, as students inch towards their End of Year Examinations.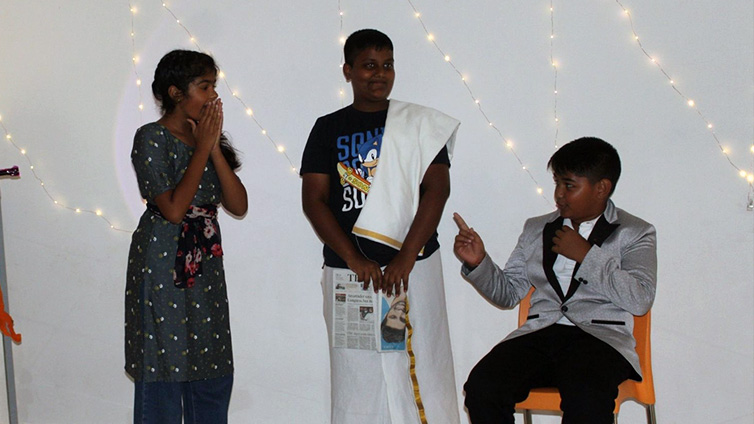 Projects such as these abound the everyday life at Candor, where students get hands-on experience in developing and exercising the life skills of problem-solving, conflict resolution, decision-making and communication. It is, after all, a Candorian who steps out as an innovative, caring, balanced and knowledgeable individual. 
Ananya Sikka
Homeroom Teacher, 6B