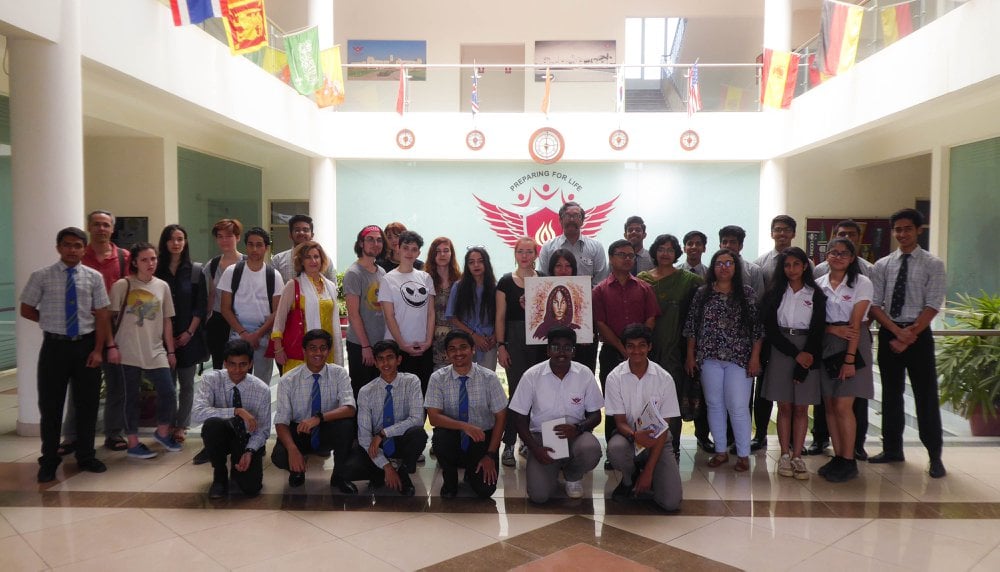 Candor was happy to host a delegation of French students visiting India to learn more about Indian culture and heritage, this week. Sarla Birla Academy brought the students in through an exchange programme. Every year, Candor International School (Bangalore) hosts the young French students for a day, to encourage intercultural and linguistic exchange between our students and these native French speakers.
Candor's Grade 11 IB students took the visitors on a guided tour around the campus, in French. This was followed by performances by middle and senior school students', which were very well-received by the audience. Grade 6 students danced to a French song, while Grade 7 performed a small skit in French. The French students enthusiastically joined in too, when the Grade 11 IB students sang a French song. The student delegates were challenged to repeat fun tongue twisters in English, and were quizzed on Indian and English homophones. We also involved our PYP students, who sang French rhymes and songs along with the visitors!
The French delegates, on their part, spoke about the importance of the French Revolution to the youth of France. They also created a collage of reflections on their visit to Candor, in the Art Room. The most popular part of the visit was probably the Music Room, where the French and SBA delegation thanked us with some beautiful renditions on the piano.
Merci d'être venus! À la prochaine!
We were very pleased to host the students and look forward to receiving them again next year! Thanks to Ms Shivali, Ms Neetu for organizing a great event; and well done to the students Pranathi, Jhanvi, Srikhush, Deepti, and the IB students on being such welcoming hosts!
Visit the French students' Intercultural Visit album for pictures!