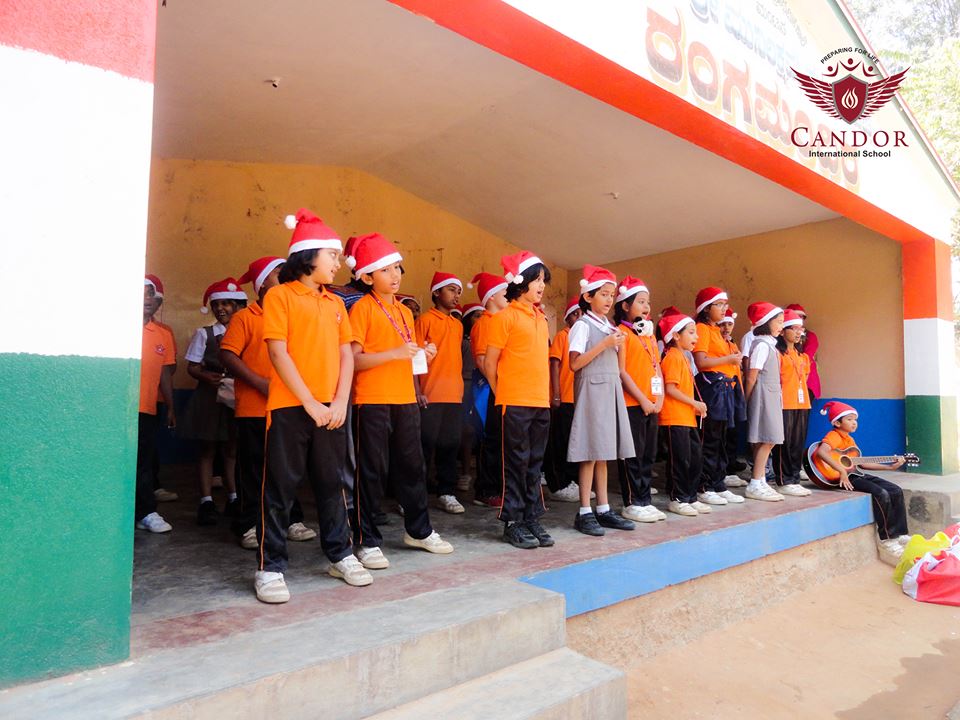 We got to know that the planning for 'Joy of Giving' began in the month of November. A week before, the beginning of the new month, the teachers discussed with us about the purpose of 'Joy of Giving'.
Christmas season began, many of us got down from the school bus, puffing and panting, carrying goodies brought from home. Yet there was a smile on our face, bearing the weight, which we did not feel.
The entire week, poured in goodies of various kinds and filled in the PYP coordinators' room leaving very little space to walk.
On the 11th of December, we, the grade 3 students went on our field trip to the Government School, with a purpose.
We were welcomed by students aged, between 7 to 12 and their teachers.
We sang carols, sang the leadership song, played a simple note on the guitar and sang a Kannada song too.
The students from the host school too, entertained us with their melodious voices.
We found buddy partners and were escorted for a visit around the school.
We were comfortable in each other's company, playing and laughing.
Time flew, it was time to share all the goodies with our new friends. There was a sense of satisfaction and happiness.
It was indeed a 'Win –Win' situation.
We wished everyone 'Merry Christmas and A Happy New Year' and bid farewell.
It was indeed a memorable day in our life that we shall cherish forever.