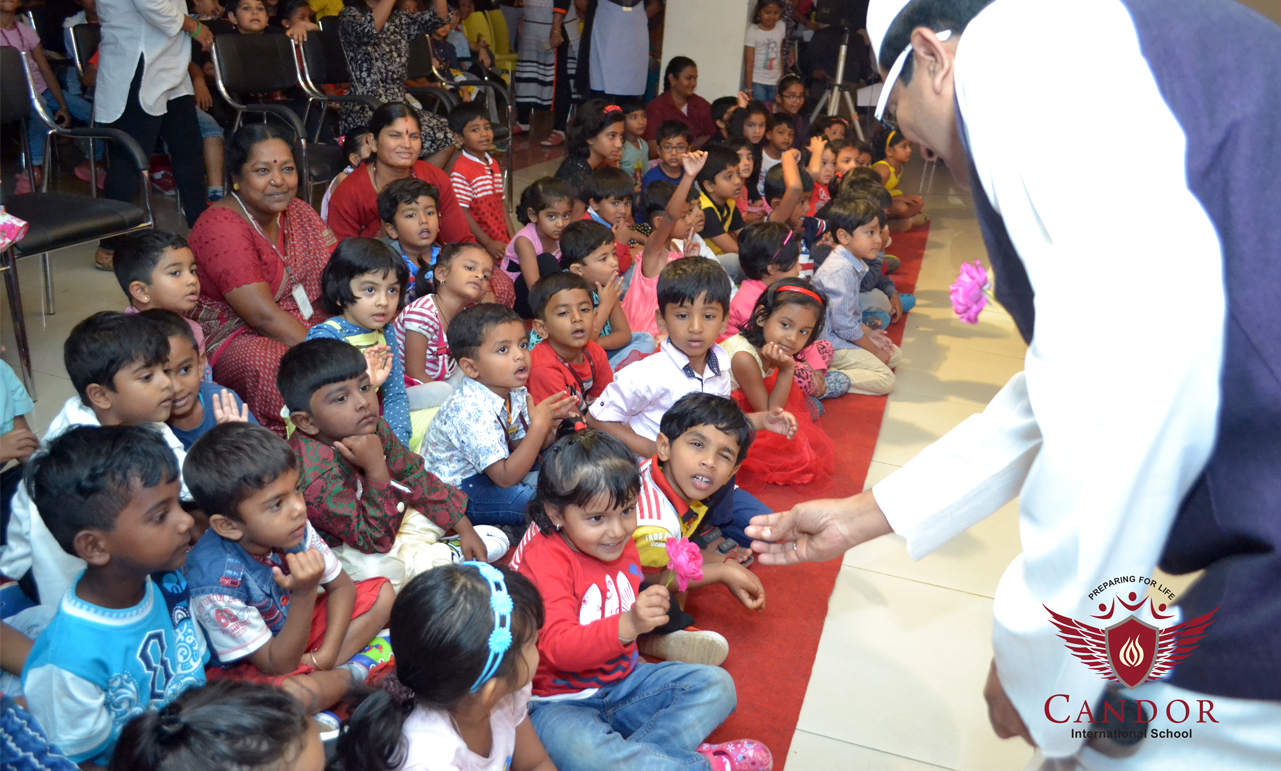 Children always have a lot of expectations for Children's Day Celebration. We, the teachers, braced ourselves with a delightfully varied program, all set to take that extra mile!! We presented before them a piano recital, a fusion of drums and piano, a Spanish, a French, a Bengali and two English songs! There was also a fusion dance which had most students swaying to the beats.
The skits by the teachers had the students in splits, but  the highlight of this fun-filled morning was a most unusual Robotic dance by the male teachers, with very ticklish interpretation of the lyrics! It sure had the teachers and students rolling in laughter! The proverbial cherry on top was the Principal's doing a brilliant job in the skit and at the drums!!
We didn't need to guess about the success of this very interestingly put-together Children's day function! The wide smiles spoke volumes!!