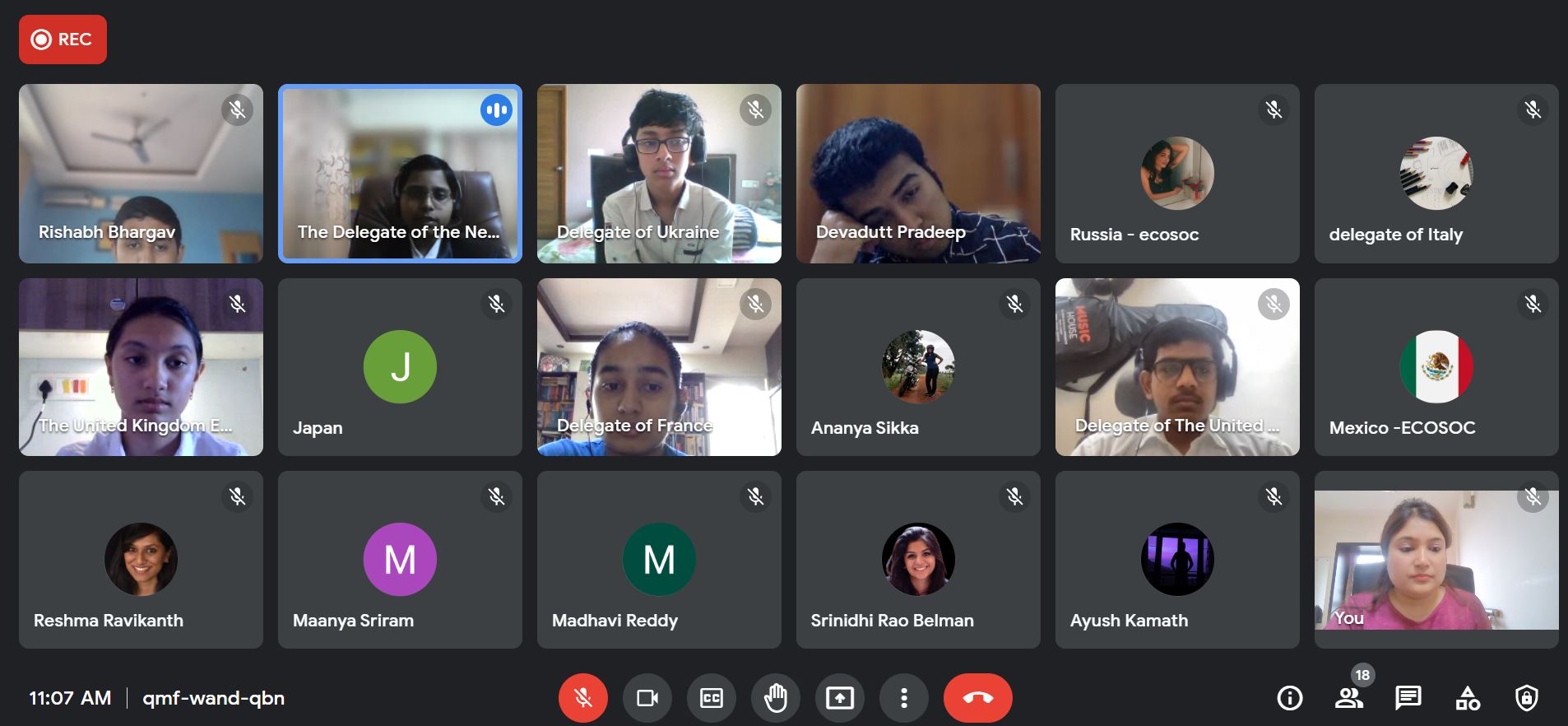 On 13th and 14th November Candor International School hosted its Model United Nations Conference-CANMUN 2021. This was the very first virtual MUN conference organized by the students of Grade 11 and 12 from both the Cambridge and IB curricula.
Candor International School aims to nurture lifelong learners to become active citizens of the world who can make a difference to their generation and beyond. CANMUN is only an extension of that vision. CANMUN is a platform for young leaders to act as representatives of several countries and deliberate on significant issues that affect the global community.
CANMUN 2021 offered six committees, namely Economic and Social Council (ECOSOC), World Health Organisation (WHO), Human Rights Council (HRC), Security Council (SC), International Press Corps (IPC) and a Fictional Committee on the theme of Harry Potter. The agendas were framed around relevant issues of global concern, ranging from the rights of refugees and gender minorities to the Taliban situation in Afghanistan. The Harry Potter committee was especially offered for delegates to dive deeper into literature and express their passion for the characters that are read-only in pages of the book series.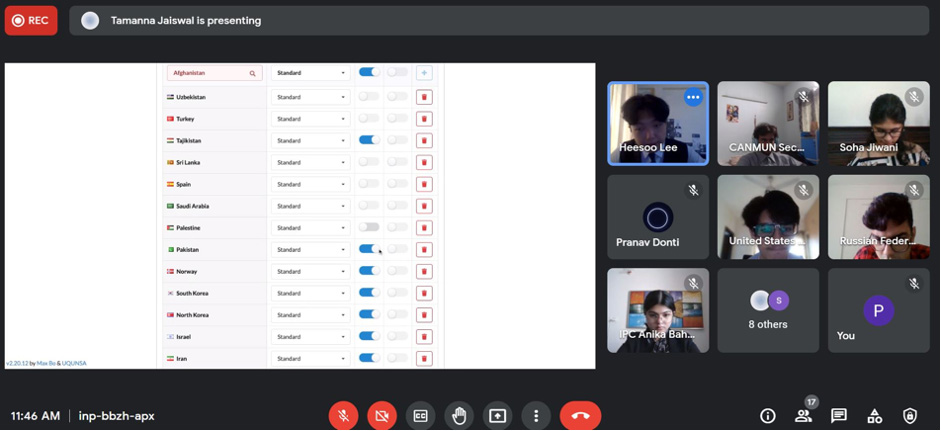 The student Organizing Committee planned the conference and executed it with utmost care and dedication. The conference started off with delegate training sessions that were attended by many participants two days prior to the conference. Despite being an online conference, the participants displayed tremendous effort to articulate their opinions, of course, stepping into the shoes of the delegate of the country they represented. The conference witnessed two days of productive debates and resolutions being drafted in committees to offer innovative solutions to the challenges.
It was a pleasure for Candor International School to virtually host delegates from various parts of India. Students from a wide variety of schools attended the conference, such as Shiv Nadar School-Gurgaon, Sancta Maria International School-Faridabad, Bloomingdale International School-Vijaywada, GD Goenka World School-Gurgaon, Akshar Arbol International School-Chennai.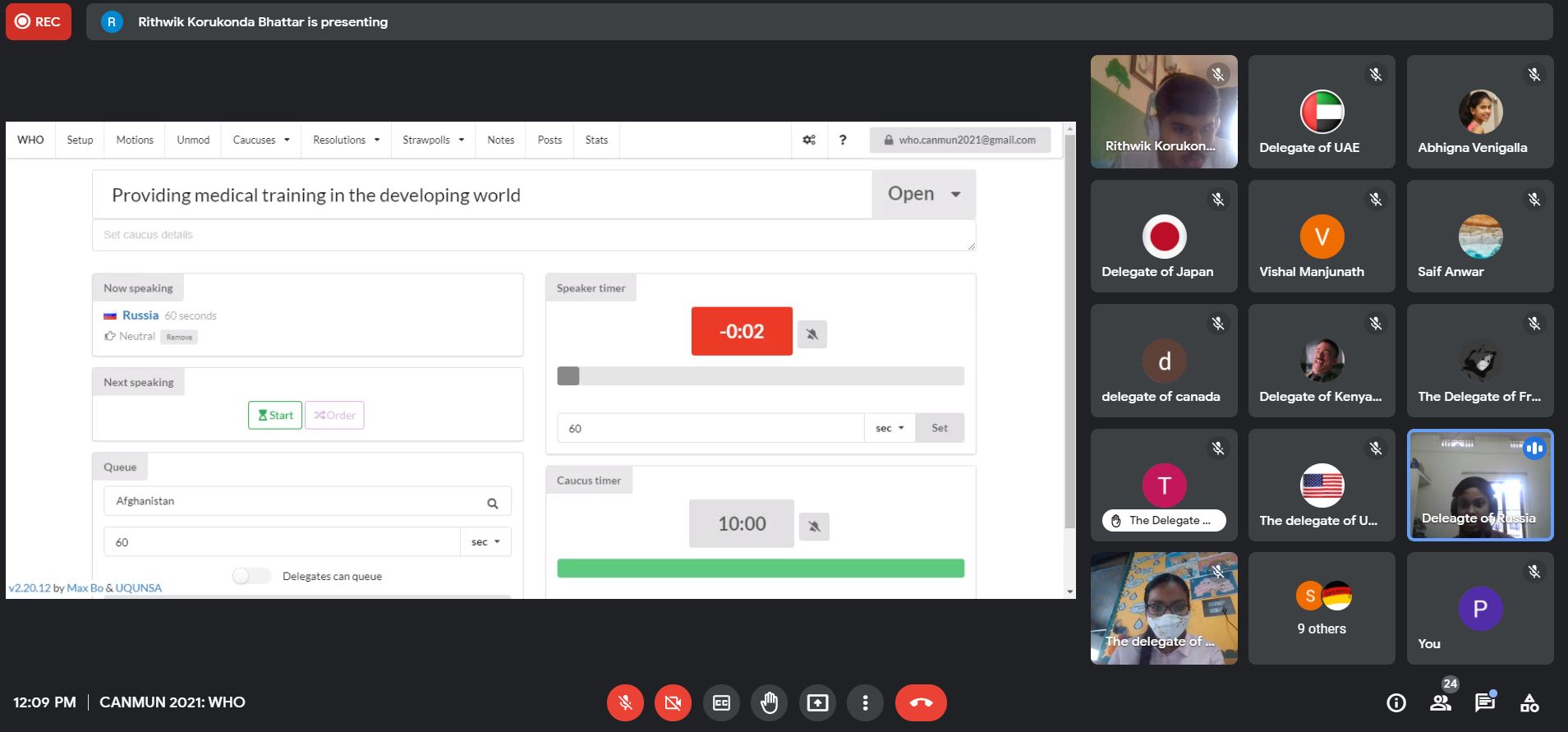 It was a matter of pride to also host students from the city of Bangalore itself. There were delegates from a number of schools in Bangalore such as Greenwood High, Legacy School, Alpine Public School, Redbridge International School, National Public School and Christ Junior College.
It was a great opportunity for students of Candor International School as well since they not only developed their research, communication and collaborative skills but also showcased incredible leadership capabilities in their committees. The closing ceremony observed the conferring of awards to deserving delegates and journalists who had taken part in the conference whole-heartedly.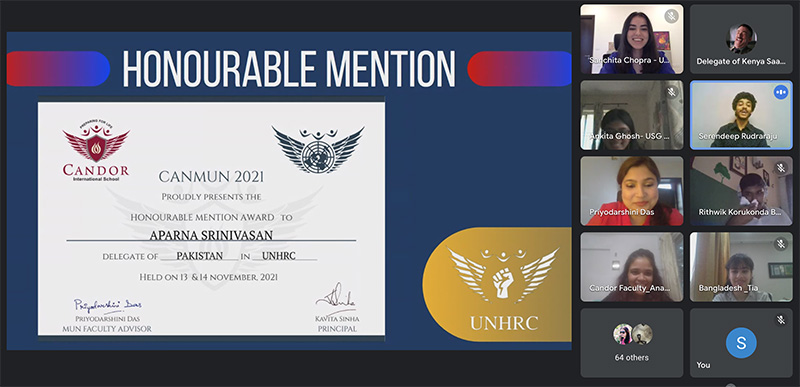 We look forward to CANMUN 2022 and eagerly wait for our students to take up the challenging task of organising yet another wonderful MUN conference where participants can harness their debating skills and emerge as leaders of the ever-changing world to make it a better place.
Written by
Priyodarshini Das
MUN Faculty Advisor
HOD Humanities