Grade 8 Candorians achieve the highest possible score in Math and Science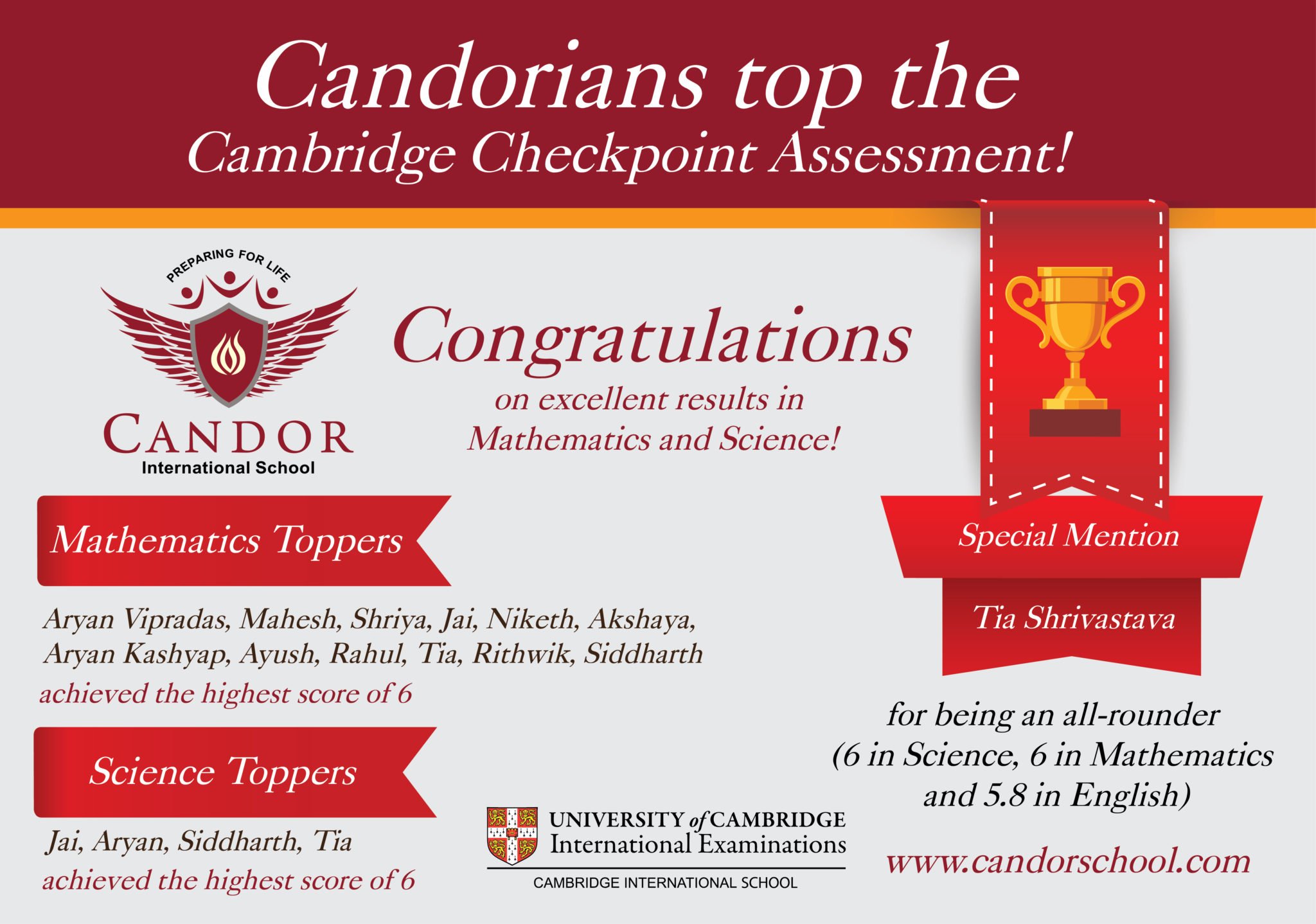 Congratulations to the Candorians who have achieved excellent results in the Checkpoint Results!
The Checkpoint exam is conducted at the end of Grade 8 and serves to identify how well a student has understood the Cambridge Lower Secondary curriculum.
It is ranked from 0 to 6, with 6 being the highest possible score.
12 Candorians scored a 6 in Mathematics this year, and 4 scored a 6 in Science, demonstrating strong academic ability in core subjects!
A big thank you to all the teachers who brought them this far!