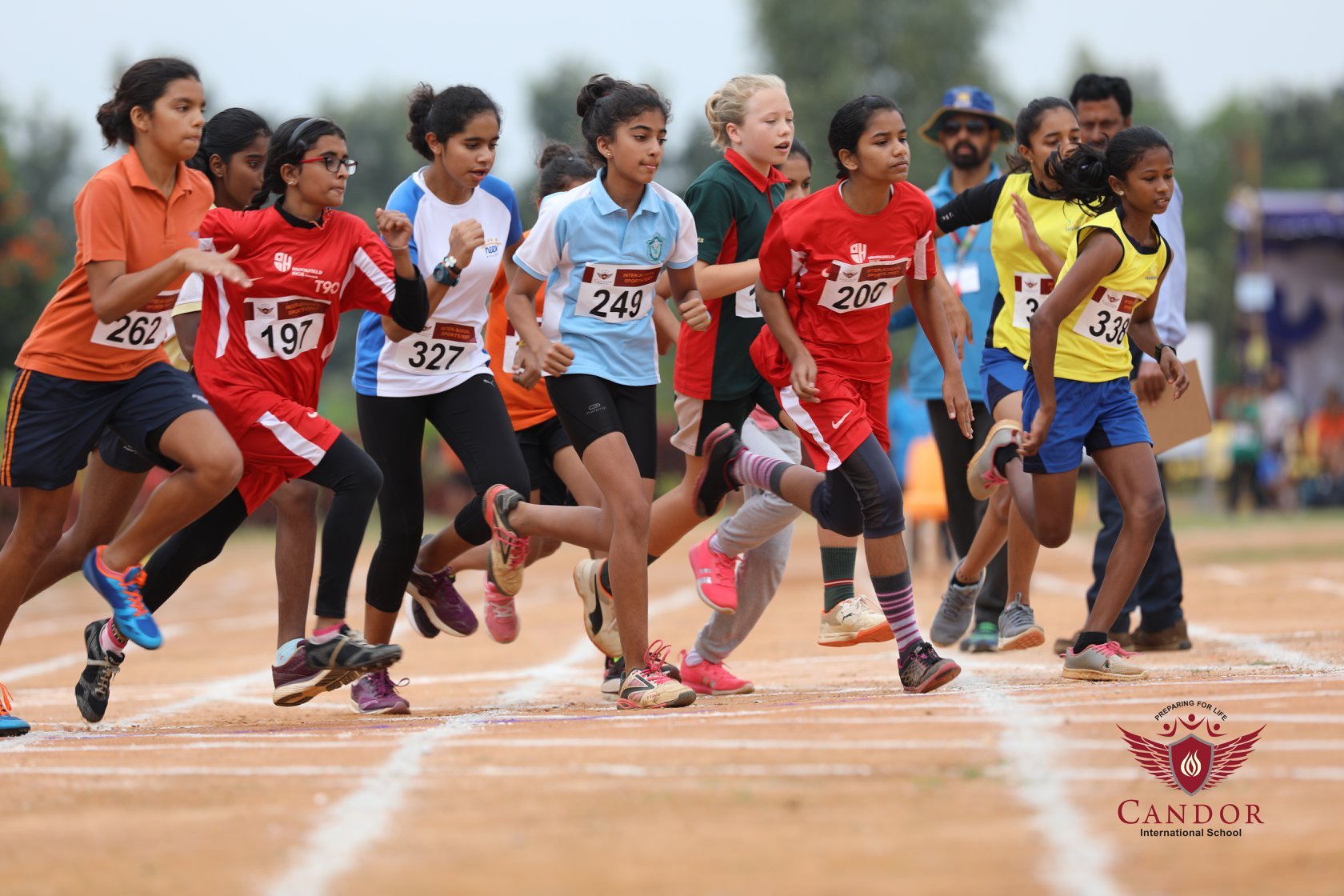 Candor International School hosted 'The Agon Cup' Inter-School Sports Fest on 16, 17, and 18 October 2019. A total of 27 top schools of Bangalore participated in the 3-day event at the Candor Campus. More than 1200 students registered for Athletics, Basketball, Soccer, Lawn Tennis, and Swimming competitions. A total of 30 events for Athletics, 40 events for Swimming, 4 categories in Basketball, 4 categories in Soccer, and 6 categories in Lawn Tennis were played out during the fest.
DPS won the overall championship. 24 winners and runner-up trophies, 28 individual achievement cups and 700 medals and certificates were distributed to the achievers.
The Agon Cup 2019 witnessed enthusiastic involvement from students, coaches, teachers, and parents. All participants thoroughly enjoyed being a part of Candor's sports fest.