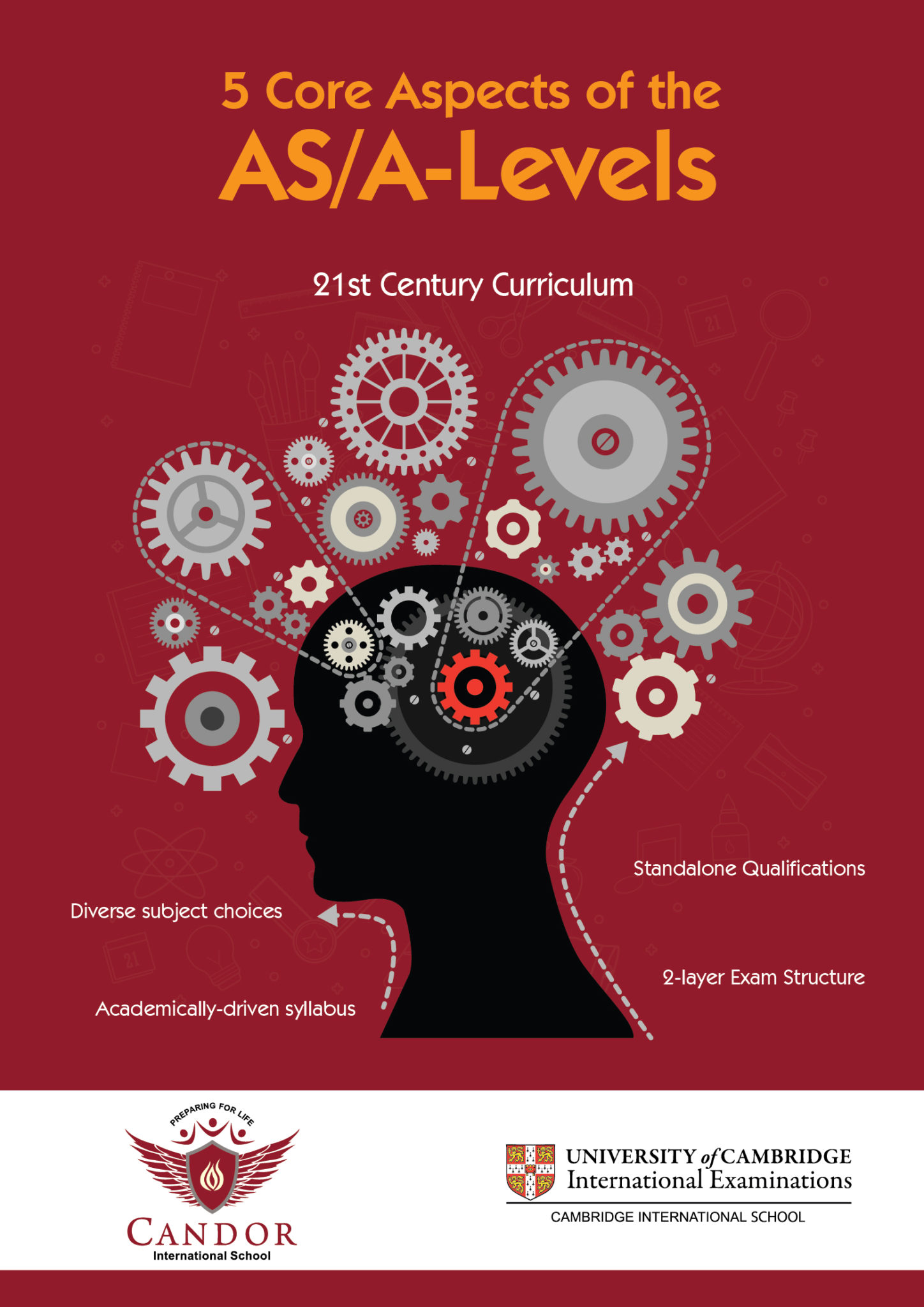 The AS/A-Level curriculum is offered by Cambridge for Grade 11 and Grade 12 students. Read on for 5 aspects of this curriculum that make it unique.
21st Century Curriculum – The AS/A-level curricula are designed to impart an education that is relevant world-over, not just to one country. The syllabus is updated every 5 years, to ensure relevance in the ever-changing global environment.
Academically-driven syllabus: The syllabus places high value on factual learning as well as on an in-depth understanding of a subject. Therefore, the AS/A-Level curriculum is valued by universities abroad, as well as being very well-suited to meet the requirements of Indian colleges.
Diverse subject choices: The AS/A-Levels gives a lot of flexibility in subject choices. Students who want to study Engineering can choose Mechanics under AS and A-Level Mathematics. On the other hand, Commerce-aspirants can choose Statistics under AS&A level Mathematics. The variety is helpful for students who know what they want to study and for students who are still exploring.
2-layer Exam Structure: The basic AS-Level is a 1 year course (considered half an A-Level), while the A-Level is a 2 year course. Students take the AS-Level board exams in their first year, and take A-Level exams at the end of their first and second year.  All students begin by studying a subject at AS-Level. They can choose to extend their study by opting for the more in-depth A-Levels.
Standalone Qualifications: Both the AS/A are standalone qualifications. As such, students can choose to write exams only for the subjects that they require for university. This is enough for admissions at some select universities. Alternatively, students can also choose to study the AICE Diploma which is a pre-set integrated curriculum that includes subjects from Math and Science; Languages; and the Arts and Humanities. This allows for a more well-rounded education.
In conclusion, the AS/A-Level syllabus is ideal for anyone looking for in-depth subject coverage and wants to keep their options for higher education in India or abroad, open.
For a personalized discussion your child's higher education goals, please share your contact details through this Enquiry Form. We would be happy to answer all your questions.