Announcing the launch of Candor International School Bangalore's new scholarship program! Meritorious students from Grade 6 – 12 can now get up to 100% scholarship.
Scholarship Program Details
a) To register for the scholarship program, please write to [email protected] with student's full name and grade for which scholarship is being applied for. Also mention parent's name and mobile number so that our team can stay in touch with you and share regular updates;
b) Once the student is registered, he or she will have to complete an on-campus scholarship assessment;
c) Students can visit the school campus on any day from Monday to Saturday to appear for the scholarship test;
d) All the scholarship awardees will be intimated individually.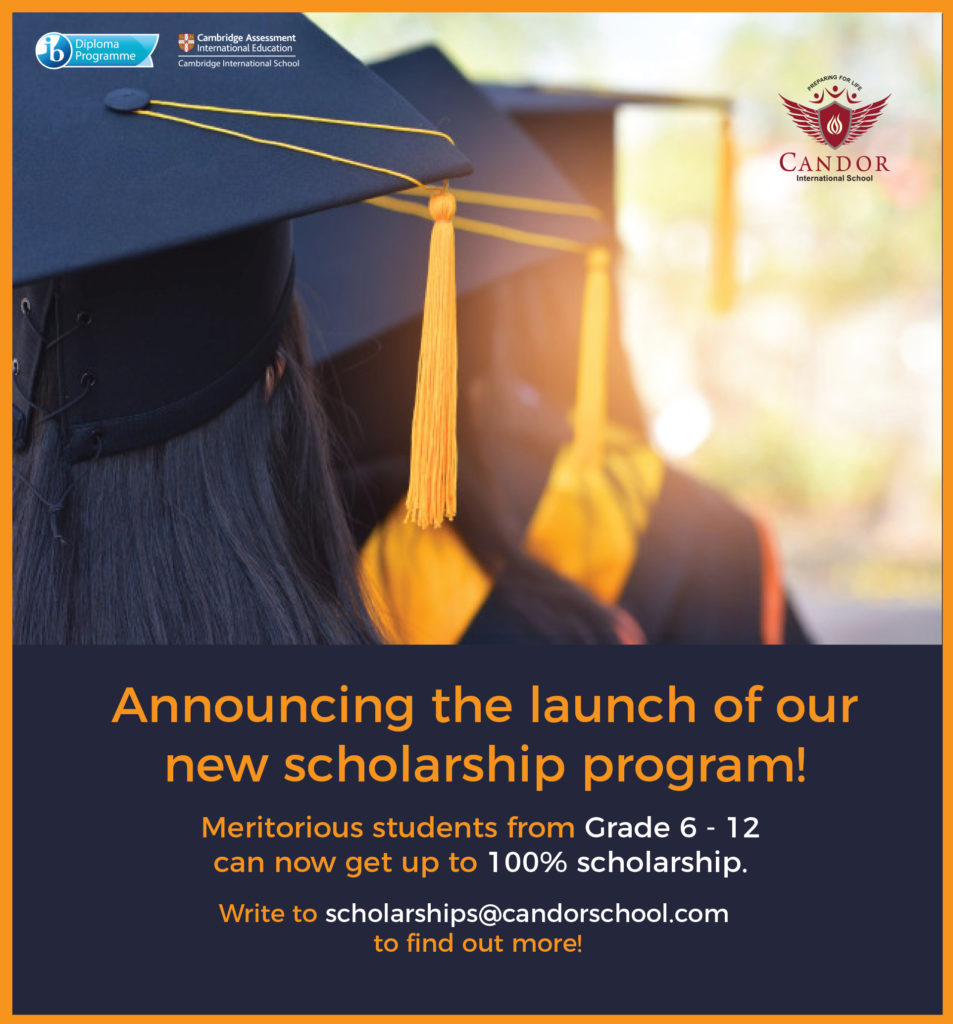 Scholarship Policy
1. Scholarships are not applicable for existing Candor students;
2. Scholarships are given purely on merit and good conduct. Preference will be given to students who have also performed well in extra-curricular activities;
3. Scholarship is awarded only on the Tuition fees;
4. To continue the scholarship, a level of merit and good conduct has to be maintained;
5. Scholarship can be cancelled without notice if grades are not maintained and if there are serious disciplinary concerns;
6. The school will decide the number of scholarships that will be awarded in each grade and as per the performance in the scholarship assessment;
For any further queries regarding our scholarship program, please feel free to write to us at [email protected]